Modernization crane system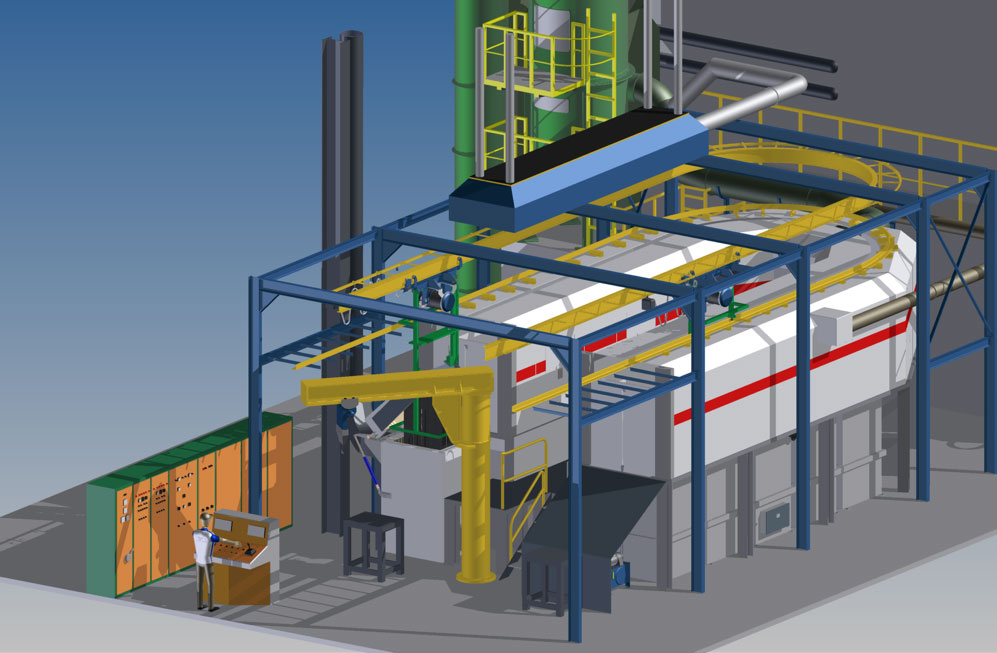 A Kolene plant ensures the final cleaning of the fine structures of castings in a foundry.
For this process  the corresponding castings were collected in baskets and successively dipped in different chemicals of up to 480°C for a certain defined time period.
This plant processes several baskets simultaneously by moving them from station to station with two electric cranes.
Bromkamp has realized such a project as turn key supplier.
The mechanical and electrical scope comprised:
Delivery of a wet dedusting system
Replacement of the hydraulic system
Delivery of a preheating furnace
Replacement of the cranes with adaption of steel construction
Replacement of gas burners including renewal  of gas and air piping with state of the art instrumentation
Safety Engineering including risk evaluation, -documentation and –validation
Delivery of new safety equipment
Renewal of the entire electrical equipment including cabling
Entire mechanical and electrical engineering
Erection and commissioning during a 2 week summer standstill