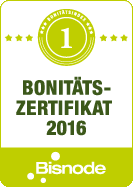 Among the 4.7 million companies registered in Germany, Bromkamp is ranked in the top 5%, particularly when it comes to financial stability and control of business processes, where we have been awarded top marks. We can thus assure our customers that we are equipped to handle any project we decide to take responsibility for, as we have proven to our existing partners and customers in the past.
Quality management is important at Bromkamp, where dedicated specialists are in charge of ensuring high standards. This is not only supported by top marks in relevant audits, but also by periodically re-certified adherence to the ISO 9001 standards.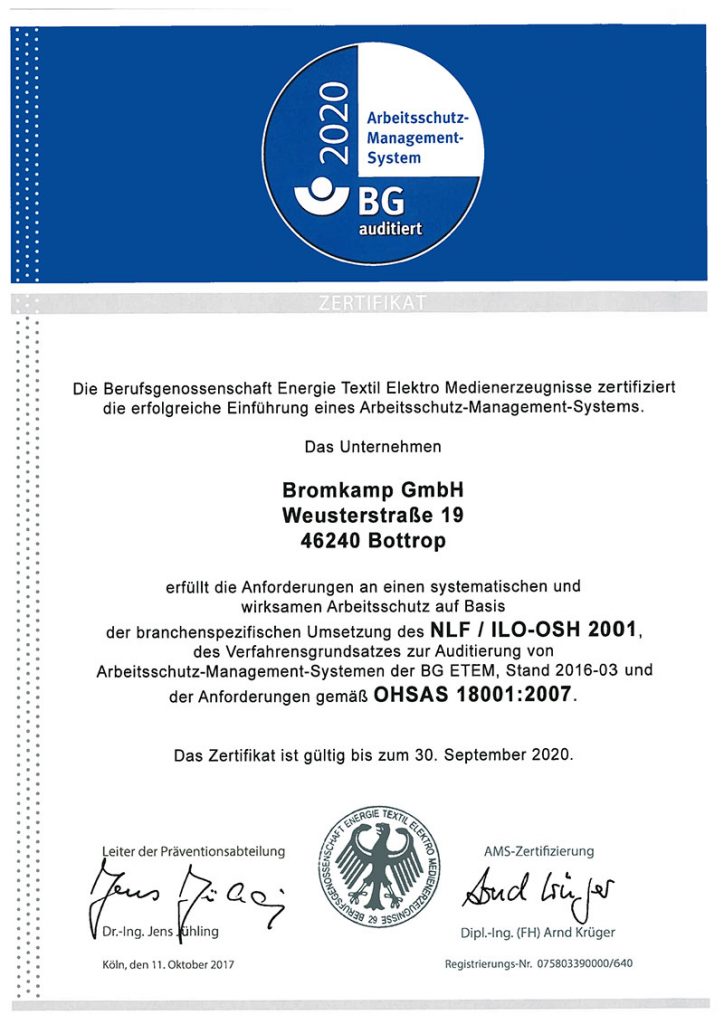 Health and safety is our highest priority.